Office Lunch Box & Bottle Combo Set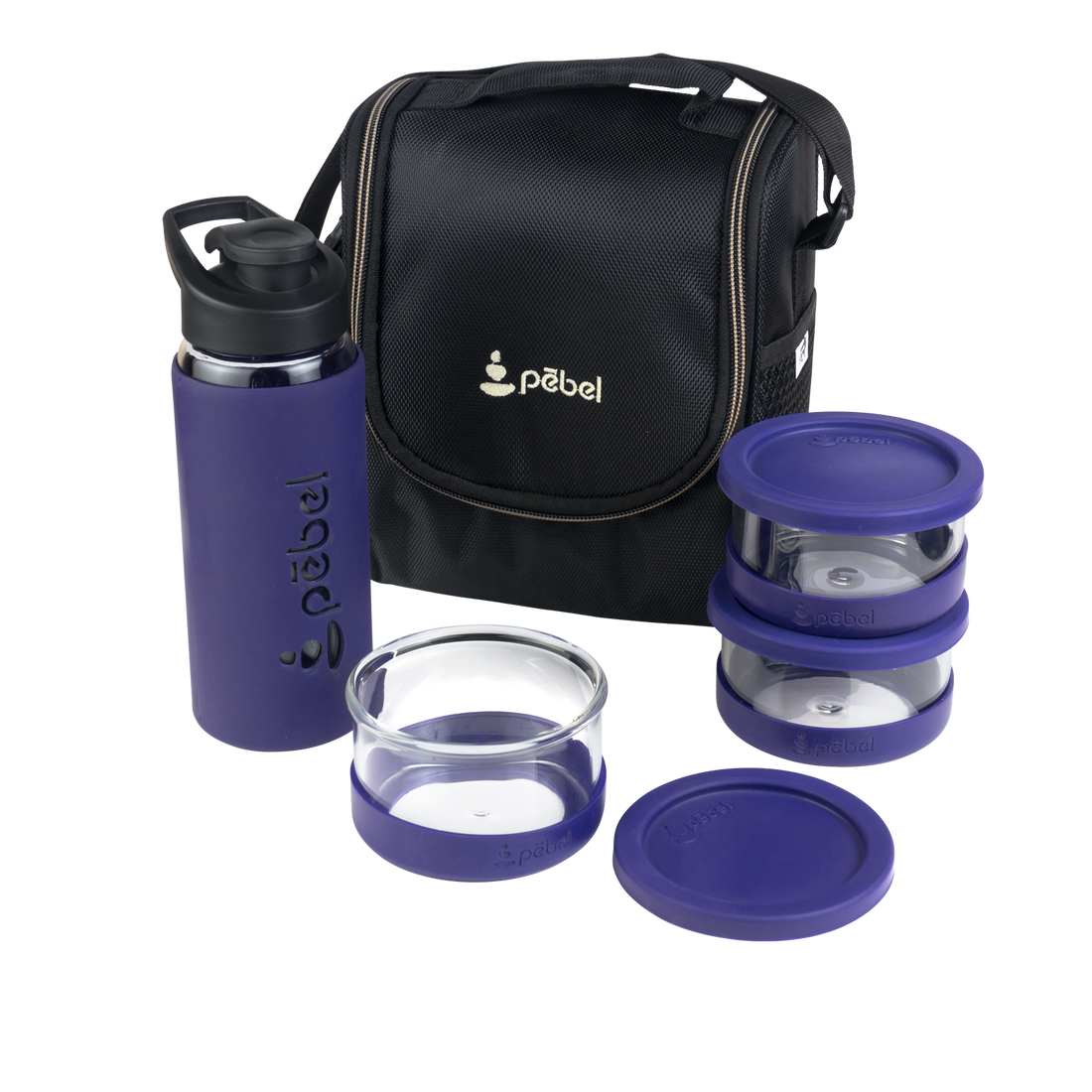 Office Lunch Box & Bottle Combo Set
Break-resistant borosilicate lunch box wrapped in a protective silicone sleeve. Tailored for your needs, this tiffin box for the office contains a personalized lunch box and bottle with microwave and dishwasher convenience. Crafted for durability and style, this heat-resistant hot lunch box is a perfect spill-free companion for your daily office routine. These lunch box online serve as one-of-a-kind, personalized return gift option that leave a lasting impression.
Product Features:
Break Resistant Borosilicate Glass
Microwave Safe and Dishwasher Safe: no need to remove silicone sleeve
Closure: Spill-Proof Silicone cap air/liquid tight
Non-slip gripping surface
Stackable, Heat Resistant containers
Other Product Specification:
Capacity: 210 ml for each container of the LunchBox & 550ml for the Bottle
Cap Material: Made from food-grade silicone.
Dimensions:

22 x 13 x 23 cm (entire package with bag)
10.5 x 5.5 x 5.5 cm (each container)
7 x 23 x 23 (bottle)

Weight: 1,115 gm (with Bag)
Material: 100% Borosilicate Glass
Package Contents: 3 stackable containers, 1 Bottle and 1 lunch bag
We do not acceppt returns unless the Product has any manufacturing defects
Since its a personalized product we dont offer COD. We usually dispatch in 2-3 woring days, it may take additional 2-5 days for delivery.
Personalized Borosilicate Glass Lunch Box